About US
Established in 2002, we are a fast growing Hi-Tech manufacturer with a primary focus on designing and manufacturing home-care medical instruments.

Our innovative and technological excellence supports production of high quality devices such as electronic thermometers, infrared thermometers, hearing aids, blood pressure monitors, and other customer-designed home-care and mother and baby care products.

As a main supplier of health care products in China, Sejoy has built a loyal reputation on quality, innovation, and service to its customers all over the world.
All Sejoy products are designed by our R&D department and manufactured under ISO 13485 standards to meet European CE and U.S. FDA certifications.

As a company that designs and engineers its product, Sejoy has the ability to offer quality medical instruments to the consumer at substantially lower prices than its competitors.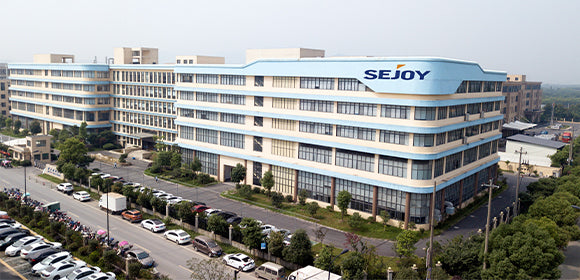 With 5 research labs and more than 400 research staffs, Sejoy vastly invests in research & development and yses technology and product innovation to further advance our competitive edge.
Sejoy is a top-ranked OEM/ODM manufacturer with 20 years experience and is well known for its quality and design. There are two factoris in China and Cambia with more than 2,000 employees, all our products are designed by our internal R&D department and manufactured under ISO 13485 quality management system; to meet European CE and U.S. FDA requirements.
Sejoy has been integrated resources and created a "Concept-to-Volume" platform.The platform is designed to offer quality design, solution and manufacturing service to clients.
Sejoy own different qualifications that satisfy over 130 countries' import and selling rules and standards, such as MDD-CE, CE, FDA, MDSAP, ISO13485, ISO15197, BSCI, ESH, GMP FSC, RoHS, Reach, etc.